Romantic Dreams
A candlelight dinner for two on our private rock, beneath Eden's flag softly flapping in the wind, while enjoying full privacy and surrounded only by the sea and the soft lights reflected from the Castello Aragonese and the island of Capri. A special experience to celebrate love or simply to to treat yourself to a special moment in a small corner of paradise.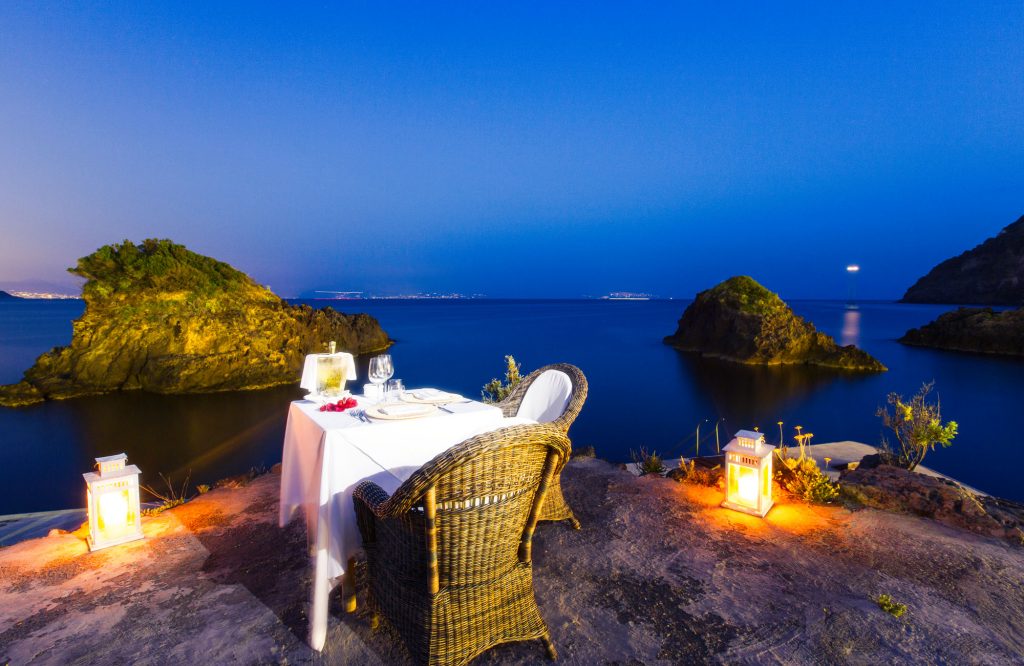 • 6-course fish-based tasting menu
• It is possible to request or provide a specific musical selection
• Available up to 6 people
It is possible to make changes based on booker's tastes and needs.
The proposed courses may undergo slight variations based on the catch of the day.
€ 250.00 per person
(drinks not included)